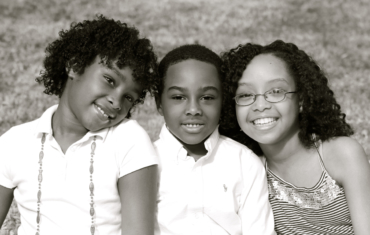 When Kadine and I first decided to homeschool, I was ALL-IN. I was so hyped about homeschooling I volunteered to be their principal and their cool art teacher. After Kadine gave an extremely lengthy presentation about learning styles, teaching methods, and curriculums – I nodded my head, yes, but I was already exhausted.
In the first week of school, I got all the art supplies we needed and took the kids to a farm to paint horses. (This is their favorite memory of our art class because it was the only one). The following week I realized, this homeschooling thing required something I was lacking.
Kadine has been homeschooling our children for the past 8 years. This means she is a mother and a teacher, and she is with them every hour of the day. Sometimes, when I happen to be home, I am tempted to run away when the battle of personalities collide, teenagers get in a funk, and the bickering starts among siblings.
I know a lot of you are dealing with some version of this story. Fortunately, the part that I play in our homeschool life is recognizing when both Kadine and the kids need a break. I've seen someplace, that this time of social distancing is considered "The Great Pause." I love that idea. Sometimes the simplest activity brings us into balance. All I have to do is take Kadine to the World Market, walk alongside Markolee as he rides his bike, listen to Zuri's new French song, and taste Zahara's new banana bread recipe.
I know you have been tossed into this new wilderness experience, and now more than ever, you are not alone. These are going to be the best days of your children's life. It is a time to spend quality time making fond memories together. I adore the powerful message of 1 John 4:19: We love because he first loved us.
Prayer:
Dear Heavenly Parent, help us spend quality time with those important to us, especially our children and grandchildren. May we be reminded today that no amount of money or success will ever bring them happiness unless they learn to be content in a variety of circumstances. Lead us to pray on their behalf at every stage of their lives. Let them seek and find You, love You, and follow Your ways. Help us to be a tender and merciful parent to them as you are to us. Amen
Blessed Love,
Ontonio